Completion of unimpeded Panguil Bay bridge, says NEDA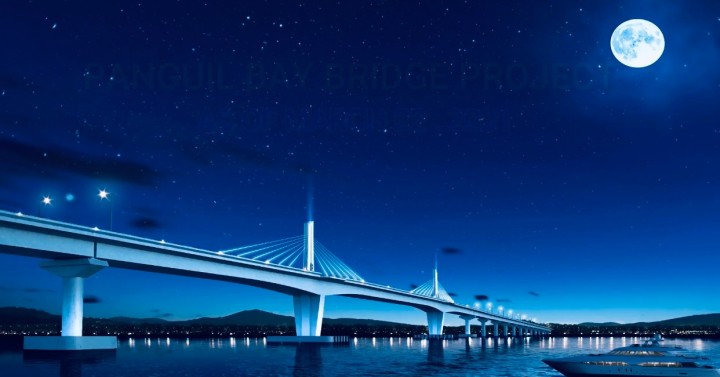 CAGAYAN DE ORO CITY – The National Economic and Development Authority (NEDA) 10 (Northern Mindanao) assured Friday that the PHP 7.3 billion Panguil Bay bridge project would be completed by now 2023, regardless of the change in government administration.
NEDA-10 director Mylah Faye Aurora Cariño said in an online briefing that the project is funded through official development plans, which means it is part of the national project with contracts signed between government agencies and infrastructure contractors that need to be executed.
"We don't see negative feelings, don't see (unfavorable) political intervention. In fact, there is vocal and explicit support in the province of Misamis Occidental and the provinces of Lanao del Norte," Cariño said.
The two provinces, she said, will ensure that the project is not delayed.
Seen as a major infrastructure development in northern Mindanao, the project will connect Tangub City, Misamis Occidental and Tubod, Lanao del Norte in seven minutes.
Of the total project cost of PHP 7.37 billion, PHP 2.16 billion was funded by the national government while PHP 5.21 billion is a loan agreement between the Philippine government and the Korean Export-Import Bank (Korea Eximbank).
Data from the Department of Public Works and Roads (DPWH) showed that from March 2021, the preparation of the bored pile works on the Tangub and Tubod side, the earthworks and the backfill on the access road and the access road are already underway.
DPWH Secretary Mark Villar said earlier that the bridge would soon become the longest bridge in the Philippines at 3.16 km, which would exceed 2.16 km. San Juanico Bridge that connects the provinces of Samar and Leyte in the Eastern Visayas region.
Villar said that although the restriction on the movement of people and goods due to the pandemic has affected the construction of the bridge, the contractor could now go all out with the delivery of equipment and materials for his foundation work. . (ANP)