Cubs expect to add a starting center defensive player; Active in the shortstop market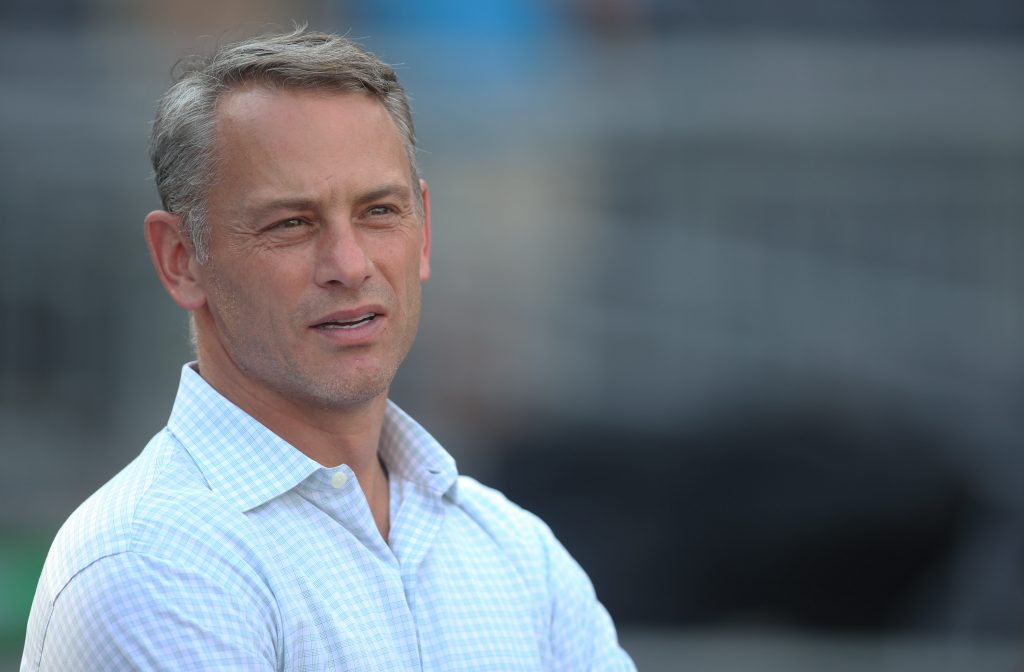 It's shaping up to be a busy offseason for the Cubs as they look to continue their rebuild and improve on their 74-88 record in 2022. According to remarks made by President of Baseball Operations Jed Hoyer to Maddie Lee of the Chicago Sun -Times the Cubs expect to add a starting center back, while Jon Morosi of MLB Network Reports that the team was one of the most active early in the shortstop market.
"We have some in-house guys who will definitely play there [in center]", Hoyer said, "but I think the lion's share could come from outside."
Raphael Ortega and Christopher Morel had the bulk of the playing time in the center last season but despite both being under the club's control for next season, Hoyer's comments make it pretty clear that neither is seen as their defender central advancing. Ortega hit .241/.331/.358 with seven home runs, while Morel posted a .235/.308/.433 line with 16 home runs in his rookie campaign. Morel also bounced around the inside positions, but neither posted positive defensive ratings for their work at center.
A number of the Cubs' top prospects are outfielders, but they're at various stages of development. Their best hope, according to Fangraphs, Pete Crowe-Armstrong is at High-A while Kevin Alcantara (third) is at Single-A. Brennen Davis and Alexander Canary are their best outfield prospects at Triple-A, but both are injured and deadlines uncertain.
"Certainly with [Alexander] Canario and Brennen's injury [Davis'] setback, it made it even more obvious," Hoyer said.
When it comes to center field options in free agency, the options aren't particularly plentiful. Judge Aaron is the biggest name available, but while he's played a significant amount of center this season for the Yankees, it seems unlikely the Cubs are ready to make the kind of splashes needed to land him. Brandon NimmoThe mix of elite skill on base, solid power, and adequate defense would make him a strong contender, but even though he'll be a lot cheaper than Judge, he'll likely command a deal north of 100 million dollars and there'll be plenty of suitors to jack up his price.
Two lesser known names to consider are Kevin Kiermaier and Cody Bellinger, and NBC Sports' Gordon Wittenmyer reports that both are on the Cubs' radar. Kiermaier, 33, is a free agent after the Rays turned down his team option for 2023. While his previously elite defensive numbers have dropped as he's aged, he's still a solid defender and would be an interim option. cheaper until one of the Cubs' prospects are ready. Bellinger could well become a free agent shortly if the Dodgers choose not to submit him. He's dropped significantly since his 47-home run MVP year in 2019, posting a wRC+ of 47 and 83 over the past two seasons, but remains a solid defender at center, and at 27 he's young enough for a change of scenery could allow him to regain some of his offensive talent.
While a big splash down the middle doesn't seem likely, it could come at shortstop where the team is active in the market for the best four options available – Trea Turner, Carlos Correa, Dansby Swanson and Xander Bogaerts. Wittenmyer's report adds that the Cubs apparently "love" Correa, something that dates back to the 2012 draft when they watched him with the sixth pick before he moved to first overall with the Astros. The 28-year-old has enjoyed a solid platform year with the Twins, where he signed a short-term deal after no adequate long-term deal materialized last winter. He'll be looking to cash in this winter though, and it's certainly possible his contract could be in the $300 million range over nine or ten years.
The Cubs used Nico Hoerner at shortstop this year to great effect. Hoerner was worth 11 defensive runs saved and 13 over-average outs at the position, but he could easily slide to second base in the event the Cubs signed one of the aforementioned shortstops, and take over at the helm. shortstop if a new signing begins to decline and must change position.
Ultimately, it's going to be a busy winter for the Cubs, and it won't just stop at shortstop and center field. As Wittenmyer adds, the Cubs explored leveling at first base and checked in with Josh Bell and Trey Mancinias they also look to bolster their rotation and focus on Koudaï Senga and a meeting with left-handed Drew Smyly. The Cubs' payroll is currently projected at $126 million, according to RosterResource. That's well below the kind of spend they've made in their league years the past decade, so as they start to show progress in their rebuilding it's no surprise to see them ready. to demonstrate financial strength again.