David S. Brackbill | Obituary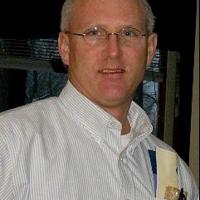 David S. Brackbill, 56, of Willow Street, died suddenly on Thursday March 24, 2022 at his home. He was the husband of Eileen Shank Brackbill with whom he celebrated 30 years of marriage. Born in Lancaster, he was the son of Ruth Groff Brackbill of Willow Street and the late Norman Brackbill. He was a member of the Pequea Brethren In Christ Church in Lancaster. He graduated from Solanco High School. David worked for Paul Risk Construction as a superintendent for 35 years. He was currently working for Tel Hai Retirement Community as a renovations superintendent. He was loved by many and worked hard to help others. In his spare time, he enjoyed spending time with his family, especially his precious granddaughters, Olivia and Adalyn.
Besides his wife and mother, there are 3 children left: Jonathan, husband of Amanda Fieles of Willow Street, Jenna and Jocelyn Brackbill, both at home, 2 granddaughters and 5 brothers: Ed, Tom, Ken, Barry and Mike. He was predeceased by his sister Susan.
A funeral service will be held at Byerland Mennonite Church, 931 Byerland Church Road, Willow Street, on Saturday, April 2 at 1 p.m. with 12 p.m. viewing time until time of service. Pastors Keith Roberts and Dawn Groff will officiate. There will also be viewing time on Friday evenings from 6 to 8 p.m. at the church. Burial will be in the adjoining cemetery. shiveryfuneralhome.com