From aviation to a larger market – Is it possible to develop your presence outside the airport?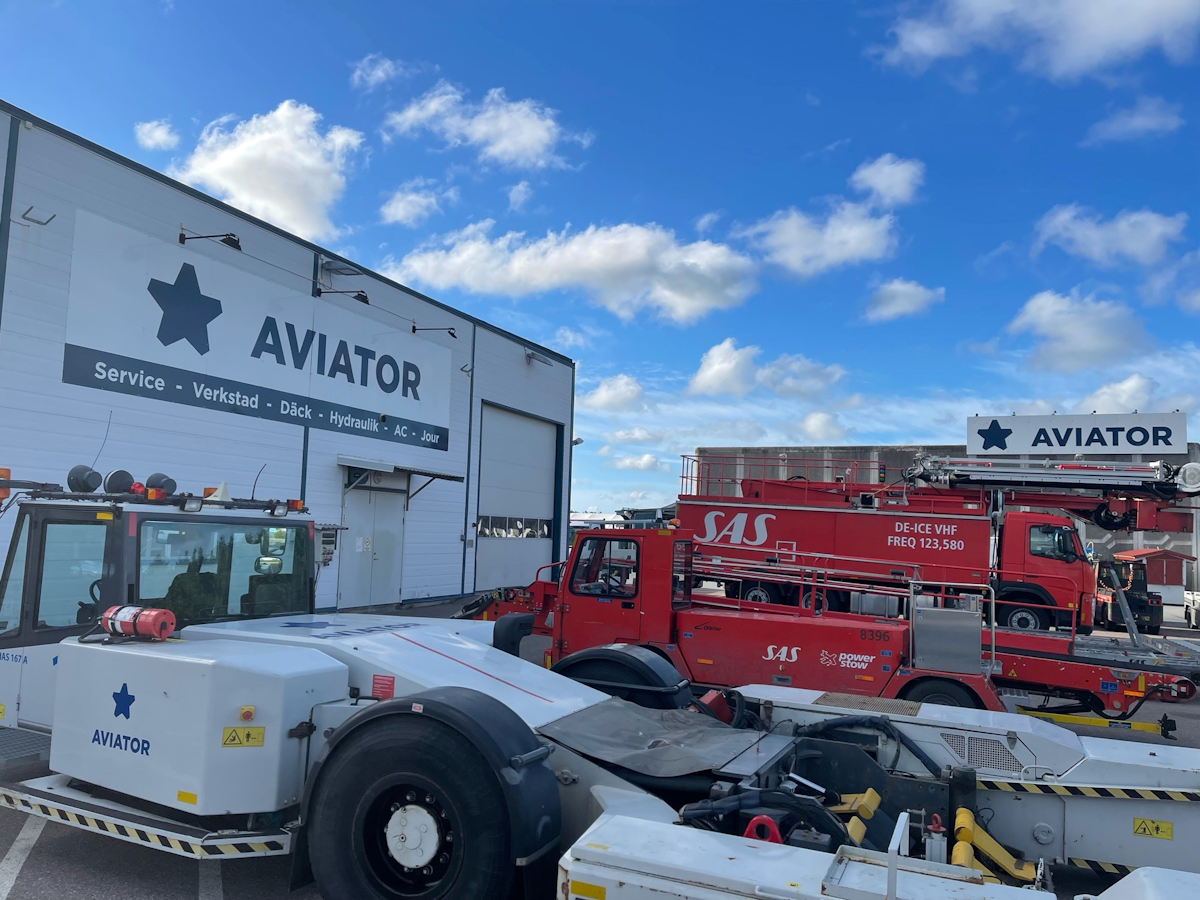 When the words airport and workshop are used in the same sentence, many people tend to imagine a small dilapidated facility, located on the perimeter of the airport and mainly used for the maintenance of only airport equipment.
While some companies operate this way, other airport workshops use their specialist knowledge of ground support and ground support equipment maintenance to increase their presence, but not always just to work in industry. aeronautics. An interesting case is that of the Aviator GSE repair shop, located at Stockholm Arlanda Airport.
The company was established in 2009 under the name Nordic Aero, with the main objective of maintaining its own ground handling equipment. Frequent oil changes, frame repairs, and routine maintenance of tow trucks and other ground support equipment were the daily norm for the company.
After three years of successful internal operations, positive rumors spread and the first external client was onboarded. A leading catering company in the travel industry commissioned Aviator's shop to service and repair the truck frames, scissor system and air conditioning equipment. Truck maintenance was also added to the company's repertoire, which meant a completely new and reinvented era for the workshop.
Johan Selen, Aviator GSE Repair Shop Manager, said: "We knew we wanted our business to grow, maybe not in the early years, but at a later date. There were plans, but no concrete action plan. We never thought that our expansion would bring us back to the market that the GSE store was so far away from. Looking back, we see how our expertise in the full maintenance of air conditioning, chassis and other components, along with our team of certified professionals, created a clear value proposition for our first customer.
Soon after, several contracts with the main Swedish airport operator, individual airlines and ground handling companies were signed. "Growth may have been faster, but at the cost of downtime for customer equipment, which was never really an option for us," said Selen.
Even with all of the clients integrated, the biggest change of pace in the company's history was yet to come. From 2019, the Aviator GSE workshop has been responsible for the technical maintenance of an entire ground fleet, consisting of more than 100 delivery trucks from various Swedish parcel delivery companies.
"From today's perspective, our reputation and commitment to quality work has unwittingly opened up new markets for us beyond the airport. Armed with the fact that aviation is highly regulated and standardized, our previous experience and expertise has enabled us to provide services that meet the highest safety and quality standards. This shift to a market that we had never considered has turned out to be a positive boost for our business, especially during the COVID-19 crisis. While the maintenance of aeronautical equipment never stops, even when the planes are on the ground, we still managed to work at 60% of our pre-COVID capacity, much of which is non-aeronautical customer equipment, "added Selen .