JOAN S. BAIRD, 89 years old | WCCS AM1160 & 101.1FM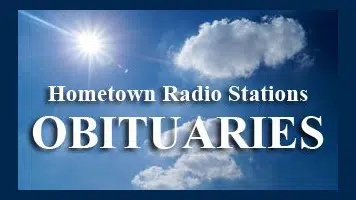 A generous heart, an industrious soul, a loving and wonderful wife and mother, Joan passed away peacefully in St. Andrew's Village early March 6, 2021. Despite pandemic restrictions, her daughter Melissa had seen her less than 24 hours before her birth. death and had let him know how much his family loved and adored him and wanted his spirit to be peacefully released.
Daughter of Duane and Jean (Dickey) Stigers, Joan was born in Punxsutawney on March 28, 1932. Raised in Indiana, she attended Horace Mann School and graduated from Indiana High School. When Indiana Junior High School underwent renovations in the early 2000s, it was the driving force behind saving a World War I boy's bas-relief on its north side.
Inspired by giving back to her community, Joan served as President of the Indiana Chapter of Zonta International, on the Board of Trustees of the Indiana County Historical Society, Indiana Free Library, Salvation Army and advice from the IUP museum. As an avid glass collector, she was a member of the Indiana Glass Club, a founding member of the Indiana Questers / Shaver's Springs chapter and curator of the IUP Museum Indiana / Dugan Glass exhibit. For many years, she held several positions at the head of Grace United Methodist Church. Her soul excelled in generosity, empathy and compassion. A proud University of Pittsburgh graduate with a Bachelor of Arts degree, she met the love of her life, Robert Baird Jr. as she traveled to Pitt every week. After raising two children and becoming an accomplished housewife, she had a second life as a key member of the Baird Insurance Agency, which became Koontz, George & Baird, and then worked at retailer Lucy Rae in downtown Indiana.
She is survived by her sister, Diane Frangione (Ron) of Marlton, NJ, and her nephews Carl and Michael Frangione; his brother-in-law, David R. Baird of Myrtle Beach, SC and a niece Jan Baird; his son, Robert Christian and his wife Phillippa (Pip) of Brooklyn NY; her daughter, Melissa Baird Kittelmann and her son, Robert Maxwell Kittelmann of Indiana; and canine family member Sir Tucker Pete.
She was predeceased by her parents and, in 1991, by her beloved husband, one of Indiana's true heroes, Robert Baird, Jr.; and a nephew, David Baird.
The family will receive friends from 9:30 a.m. until the time of Joan's life service at 11 a.m. on Saturday, July 24, 2021 at Grace United Methodist Church with Pastor Kathy Mihoerck and Reverend Eric Park officiating.
The family suggests commemorative contributions be made to VNA / Hospice, 850 Hospital Road, Suite 3000, Indiana, PA 15701 or Alzheimer's Foundation of America, 322 Eighth Avenue, 16e Floor, New York, NY, 10001.
To sign the register online or send your condolences, please visit www.shoemakerfamilyservices.com
.