Local market research firm Feedback from former client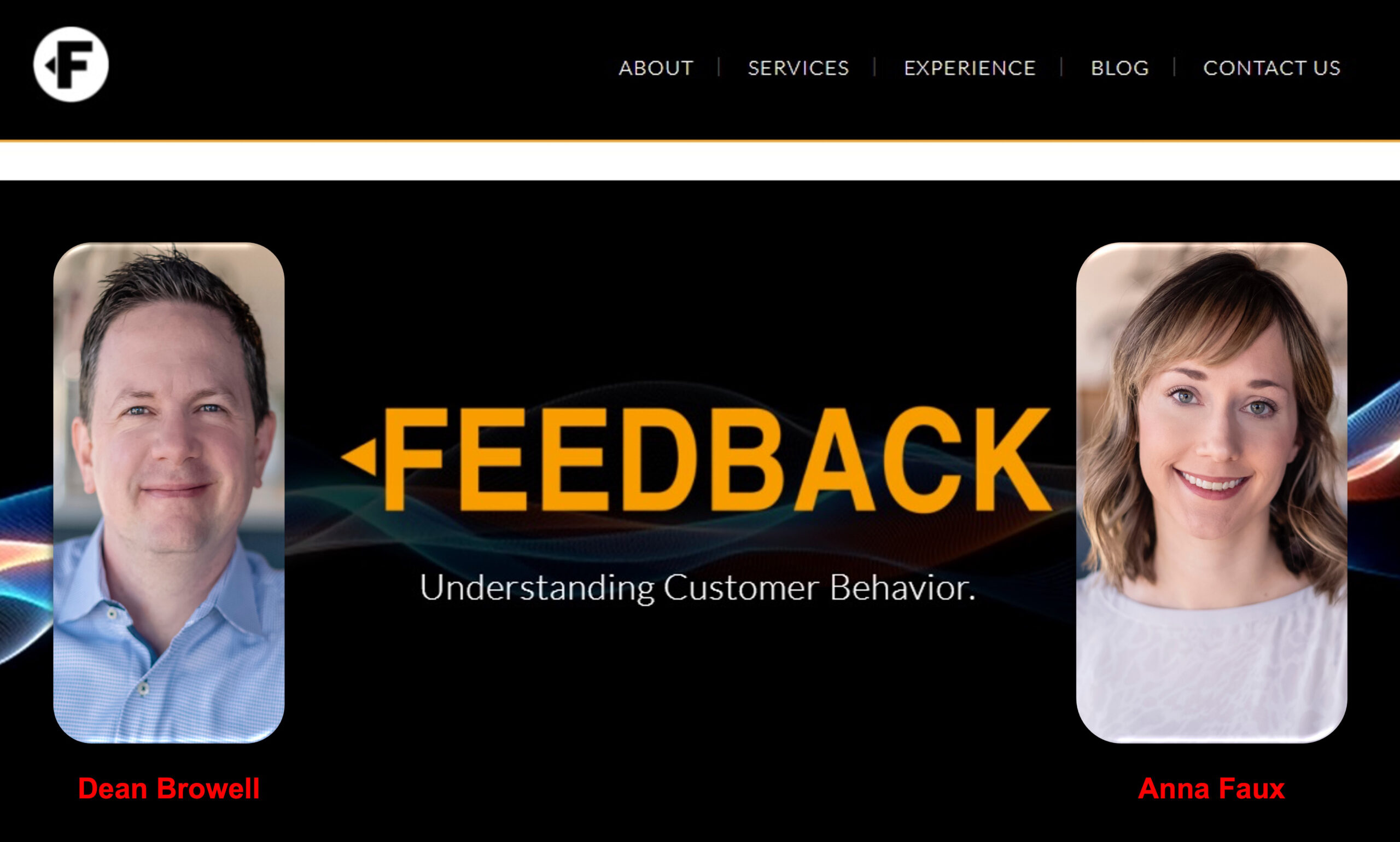 Coinciding with the retirement of one of its founders, a local market research firm is teaming up with a tech company it previously called a client.
Feedback, a 12-year-old company that studies and analyzes online consumer behavior, was acquired by CareStarter, an Austin, Texas-based software company specializing in pediatric healthcare management.
As part of the September 10 deal, Feedback will continue to operate under its own brand. Terms of the deal were not disclosed, but it includes stakes in CareStarter for Feedback's Dean Browell and Anna Faux, who co-founded the company with Jeff Thompson.
Thompson retired as CEO of Feedback earlier this month, a fate that Browell said they prepared for when CareStarter approached them about the suit. Feedback, which tracks online consumer behavior through a research approach called digital ethnography, was working with CareStarter at the time on a program for the US Air Force.
Browell, who will serve as director of behavior for both companies, said CareStarter wanted Feedback research data on all of its projects going forward and offered to join forces rather than remain a client.
"They were going to end up being that longtime Feedback customer anyway, but they started to see this opportunity where we could fit it in even more, and we had a lot of the same outlook," Browell said. "They do a lot of work within government, but also with health systems and delivery partners, and so do we, so we can learn a lot from each other. "
Browell will continue to lead Feedback locally with Faux, who remains his VP of Operations. Two other full-time staff and a rotating team of contract researchers will also remain in place.
Previously based at 1401 E. Cary St. in Shockoe Bottom, Feedback currently operates out of the Gather co-working space, with Browell based primarily out of its Midlothian location.
Although based in Austin, CareStarter also operates remotely with employees scattered across the country, Browell said. The company's 17 employees are led by founder and CEO Lamarque Polvado, whom Browell met several years ago at a lecture series called Dent, which Browell has hosted a version of in Richmond in recent years.
Polvado said Feedback's contributions to his work for the Air Force, particularly a pilot program for service members with family members with special needs, showed CareStarter what could result from a rapprochement of forces.
"We needed human-centric data to better understand what internal and external stakeholders thought (about the program) and what they needed to have a better experience. The Feedback team provided a powerful and clear data set which in turn ensured the success of our pilot, connecting families to over 18,000 resources to date, "Polvado said in an email. "We are now informing the Pentagon and members of Congress of the pilot's success."
CareStarter's products include a mobile application that helps users connect to healthcare resources, as well as a pediatric healthcare management software platform.
Feedback provides consumer research for various industries including healthcare, higher education, staffing, and marketing. Its local clients include advertising giant The Martin Agency. Other clients include the Canadian Ministry of Health in British Columbia.