PHI expands its MRO division and offers MRO services to third parties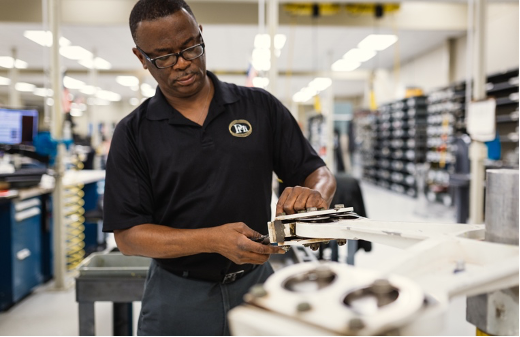 Estimated reading time 4 minutes, 43 seconds.
Global helicopter supplier, PHI, has announced the expansion of its maintenance, repair and overhaul (MRO) services. Services will be provided from its state-of-the-art facilities in Lafayette, Louisiana, as well as in the field and on-site.
PHI Aviation Managing Director Keith Mullett said the expansion of the MRO offering, opening up PHI's industry-leading services to external customers, is an exciting new phase for the company and an integral part of the emphasis placed by the company on the diversification of its service offering. while providing added value to their customers.
"With experience dating back to the beginning of commercial rotary-wing flight, PHI is recognized worldwide by operators and manufacturers as an industry leader in helicopter maintenance, repair and overhaul (MRO) services. , and now is the time to extend this offer, extend these services to a wider market.
"With increasingly larger and more technologically advanced aircraft, more and more companies need specialist-level MRO capabilities, and PHI is uniquely positioned to meet this need. Bringing our MRO services to market is also an essential part of our diversification goal and complements our work in energy, search and rescue, air medical transport and maritime pilot transfer services.
"The value of these services is underpinned by our focus on quality and enhances our ability to deliver even more value to our customers with seamless, turnkey solutions. As a helicopter service provider ourselves, with an outstanding safety record, we know and understand what is needed to keep aircraft flying at peak performance and can offer that same service to our customers.
The company's state-of-the-art maintenance and repair facility is recognized as a Federal Aviation Administration (FAA) Certified Repair Station with DAR and DER clearances. The purpose-built facility offers over 170,000 square feet for major inspections, modifications, upgrades, engineering and painting.
James Hinch, as COO responsible for global MRO expansion, says the full-service MRO facility is industry-leading, with a wide range of cutting-edge technologies and expertise.
"Our teams of expert maintenance technicians are trained and certified to service a wide range of aircraft models and engine types. When you partner with PHI, you gain access to over 70 years of experience and expertise Industry-leading MRO, and services are priced competitively and in line with the market."
As part of the expansion of MRO services, PHI will offer routine inspections and maintenance, pre-purchase and return-lease inspections, and professional paint finishes for a variety of aircraft component types. Aircraft modifications, engineering of new solutions and installation of complex modifications to existing systems will also be offered with the MRO division able to handle the entire design and build process in-house. There is also a full range of specialist workshops on-site in the MRO facility, offering everything from avionics and specialist machining, to component overhaul and repair, custom painting, corrosion, structural airframe support and custom upholstery.
As well as offering comprehensive MRO services and support, PHI will also leverage its global spare parts and supply chain knowledge and insight, providing solutions to help further reduce costs and time. downtime while maximizing aircraft availability for customers.
This press release was prepared and distributed by the Baldwin Boyle Group for PHI.