Reading: PM Express discusses Komenda sugar factory and the role of politics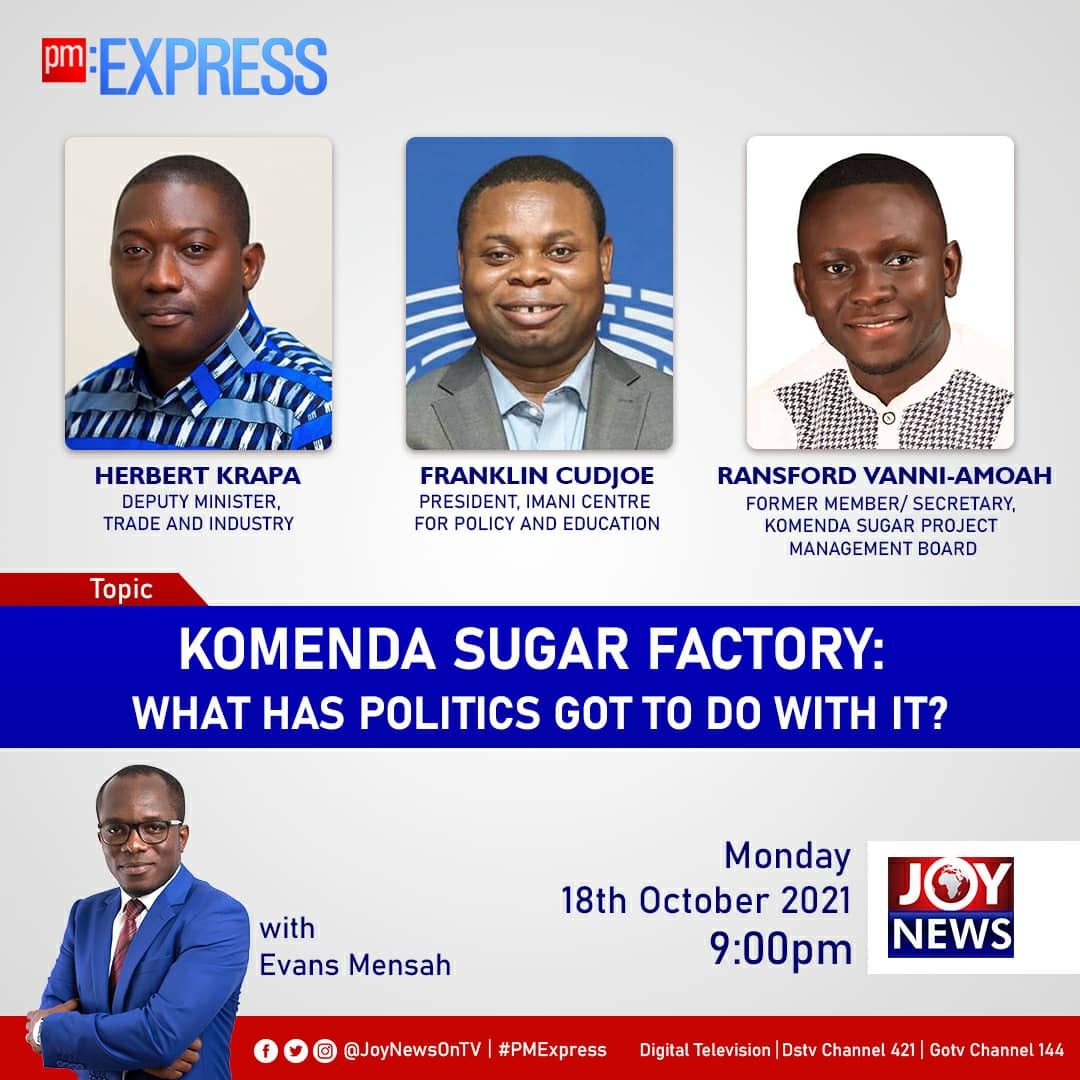 [ad_1]
The Komenda sugar factory, built from an Indian Exim Bank facility by the former Mahama government, has not operated since it came on stream in 2016.
The factory that was supposed to create jobs for people in the Central region has been a hot topic of late as it has been left to rot for nearly five years.
According to former President John Mahama, who has been blamed by the current government for the current state of the $ 35 million plant, the Indian government has convinced his administration to prepare the plant and later ask for funds to support the production of raw materials.
But President Akufo-Addo in reaction said the approach flies in the face of any viable business practice.
He further indicated that although Komenda Sugar Factory is a big albatross around the government's neck, his government would never consider abandoning it.
The president, for his part, assured that the plant would be operational in the first quarter of 2022.
Tonight on PM Express, host Evans Mensah found out whether the talk about the Komenda Sugar Factory had been politicized by the country's two main political parties.
He met with Deputy Minister of Trade and Industry Michael Okyere Baafi, former member and secretary of the Komenda Sugar Project Management Board, Ransford Vanni-Amoah and Franklin Cudjoe, chairman of the IMANI Center for politics and education.
[ad_2]