Singapore's Kevin Wong impresses with a duck inspired by "peddlers" at the S. Pellegrino Young Chef Awards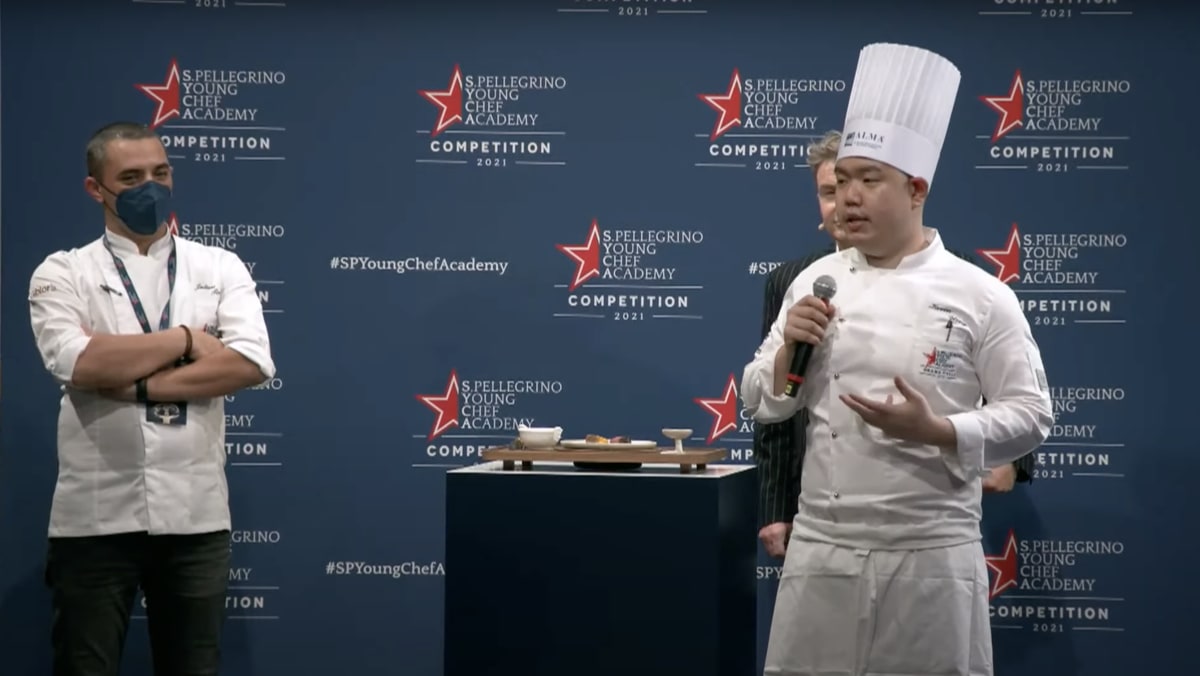 During the tasting, Judge Bartolini said: "I am so sorry for these ladies and gentlemen (in the audience) because they cannot try this dish."
Buffara said she was "super impressed", adding that "the flavors you put in your mouth change".
Meanwhile, Colagreco said that "the best part of the dish was the broth," which "was amazing to me".
Wong said he felt he had gained "a lot" from the experience, regardless of the outcome, as a leader and as an individual.
"I have gained so much from all of the exchanges, ideas and conversations with all of the giants in the culinary world, and the exposure and connections I have made are just amazing," he told CNA Lifestyle.
It was also an opportunity to meet again.
"I have learned so much about myself, my roots and my culture throughout the competition journey from 2018 to today. Because I have spent my life abroad working in France and in the States -United in Michelin-starred restaurants, I lost who I was as a chef, I worked, even though I learned to cook. This competition reminded me of that, "he said.
"It has been an amazing platform to bring the best of myself – it has given me the opportunity to find a voice, my identity and my roots. This is the real prize of the competition, because it is now doing part of me forever. "
Wong also thanked his mentors, including Royer and Sun Kim from Meta, as well as his colleagues, friends and family.
The S. Pellegrino Young Chef Academy Award, of which this was the fourth edition, was created by the S. Pellegrino Young Chef Academy to nurture the future of gastronomy.