University of Richmond joins carbon offset program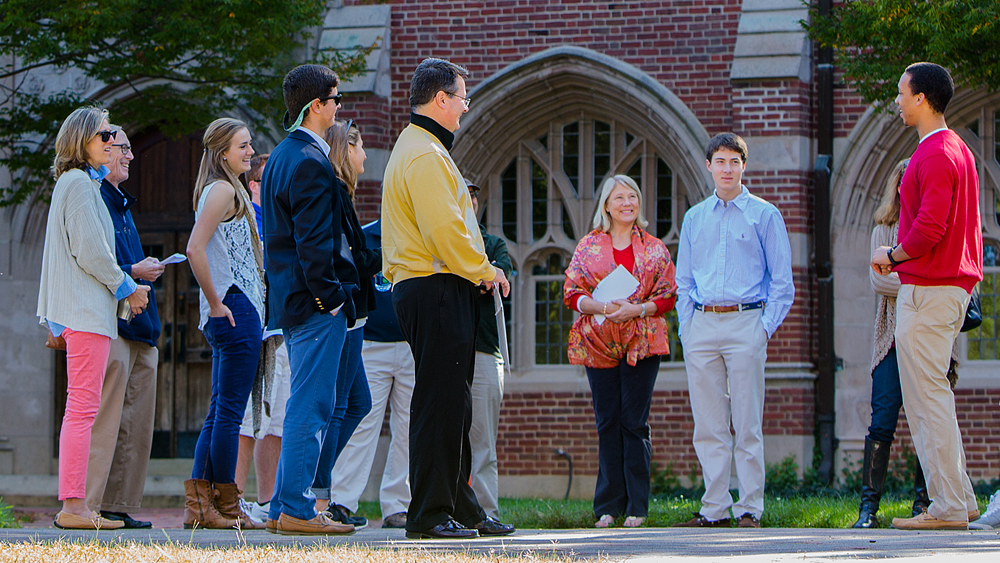 The University of Richmond wants to reduce the carbon footprint created by prospective students.
UR announced this week that it has launched a carbon offset initiative to mitigate the carbon dioxide emissions generated by prospective students when they travel to the university for campus tours.
The university recently began collecting prospective students' travel data, such as point of origin and mode of transportation, which it then passes on to We Are Neutral, a Florida-based nonprofit. The association calculates the equivalent in tonnes of carbon emissions. Based on this calculation, the university donates money to fund projects overseen by We Are Neutral to offset the environmental impact.
Carbon dioxide is created by burning fossil fuels, including those that power flights and car journeys, and is the main greenhouse gas created by human activity that contributes to climate change.
UR's recent surveys of admitted students have shown a steady increase in interest in sustainability and environmentalism, so the university has sought to match these student values ​​with relevant initiatives.
"Over the past few years, I've seen (interest in) the environment and sustainability increase more and more," said Stephanie Dupaul, vice president of registration management. "By doing this, we want to demonstrate to our students our commitment to this, but also to start a grassroots movement in the industry."
UR collects its travel data from the registration process for campus tours and open houses. The university informs prospective students that the data is collected for the purpose of purchasing carbon offsets.
Dupaul said the program was an attractive way to address interest in sustainability because it is a tangible way to address climate challenges. The We Are Neutral website says its projects include planting trees, capturing methane from landfills and removing invasive species.
The hope is that the program will help bring prospective students closer to enrolling at UR, Dupaul said.
"You never know who the decision maker will be. I think for some students it will add to that pile of things that suit them," she said. "We want to make sure we highlight things that are a little bit different."
Initially, university officials toyed with the idea of ​​encouraging prospective students to purchase their own carbon offsets and creating a program that would facilitate this. Dupaul said they scrapped that idea because they decided cost might be a barrier for some people.
The university does not expect to spend more than $10,000 for the pilot period, which runs through the spring, a university spokeswoman said.
The program, which was announced this week and has been running since mid-March, is the latest of UR's environmental sustainability projects. The university also runs an active pollinator program and the Spider Solar program.
The carbon offset program is a joint venture between the university's enrollment management department and the office of sustainability.
We Are Neutral has a pool of verified carbon offset credits from already completed projects, and upfront payments from the university will be used to cover the costs of these projects. Ultimately, the university will select which projects it will pay for, said the university's director of sustainability, Rob Andrejewski.
Andrejewski said he heard about We Are Neutral through another college sustainability officer in Florida.
"We looked at a bunch of different options and there are a ton of different organizations that will help you find offsets," he said. "There was a level of shared goals and shared mission with this organization."
Andrejewski said he is not aware of any other higher education institution that operates a carbon offset program for prospective students. He said population is usually not considered when universities think about their environmental impacts.
"It's something that hasn't necessarily been looked at because many campuses don't view prospective student travel as something they're responsible for," he said.