User of combined oral contraceptives with elevated D-dimers after COVID-19: A case report | BMC Women's Health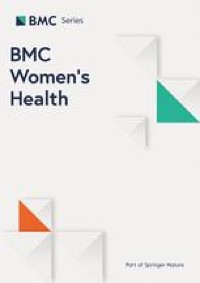 The patient was a thirty-eight year old female mother of three who gave birth to her youngest child in May 2019. She resumed her combined oral contraception in November 2019. She had a history of bronchial asthma and hypothyroidism controlled and was using budesonide. -formoterol inhaler and levothyroxine tablets.
She also had a history of varicose veins. In January 2020, a venous Doppler ultrasound showed a long incompetent right saphenous vein above the knee. There was no sign of deep vein thrombosis (DVT) or deep vein reflux. She was treated by a vascular surgeon in outpatient clinics in February 2020, with an elastic stocking and injection sclerotherapy project. Ensure follow-up appointments have been canceled due to the COVID-19 pandemic.
In November 2020, she presented to the emergency room due to three days of fatigue, body aches and loss of taste and smell. Her swab test for COVID-19 was positive. Home isolation with paracetamol and albuterol inhaler puffs for mild shortness of breath was administered. No hospitalization was necessary. The symptoms of shortness of breath disappeared within a few days, and his senses of taste and smell recovered after a month.
In February 2021, she presented to the emergency room with a history of pain in her right lower limb below the knee and progressive swelling for five days. The pain had increased in intensity for a day; she took paracetamol, but the pain did not improve. There was no history of fever, shortness of breath or chest pain, no trauma or recent surgery, stroke, DVT, cancer, skin change, prolonged immobility or pregnancy ; she hadn't traveled recently. She had been regularly taking combined oral contraception (OCP), which is desogestrel / ethinyl estradiol tablets, since her resumption in November 2019. There was no history of contact with a confirmed case of COVID-19.
Physical examination showed a temperature of 36.5 ° C (oral), respiratory rate of 19, blood pressure of 121/79, SpO2 of 99%, weight of 59 kg and BMI of 23.63 . The patient was conscious, alert and oriented. The cardiovascular exam was normal, as were the chest and abdominal exams. The lower limb of the right leg showed slight swelling and tenderness compared to the left leg. His neurovascular examination was normal. The limb measurements were as follows: right calf muscle 36 cm; right thigh muscle 49; left calf muscle 35; and left thigh muscle 48. There was normal range of motion; she had a slight swelling of the right lower limb without erythema.
The COVID-19 screening, which was performed according to the emergency room admission protocol, was negative. According to lab results, WBC, RBC, Hgb, Hct, MCV, MCH, MCHC, RDW, platelet, MPV, kidney profile, liver, and thyroid function tests were all within normal limits. However, D-dimer was elevated to 1.06 mcg / mL FIRE (normal range is 0.22-0.45).
Doppler examination to exclude DVT was performed given the clinical picture and the high level of D-dimers. There was no sign of DVT in the vein of the right limb. She was reassured and discharged with instructions to visit the emergency room. A follow-up appointment with vascular surgery was scheduled in 1 week.
Upon presentation for follow-up vascular surgery appointments, the pain in the lower limbs was gone; she was advised to continue wearing the elastic stocking. Repeated venous Doppler ultrasound showed the same result as the initial assessment. The level of D-dimer was reduced to 0.53 mcg / mL FIRE (normal range is 0.22-0.45) in March 2021.
She made an appointment with family medicine clinics because she was concerned about continuing to take combined oral contraception, that is, desogestrel / ethinyl estradiol tablets, with high D-dimer levels. and a risk of thrombosis. The follow-up level of D-dimers in May 2021 was normal (0.4 mcg / mL FIRE). Although she was advised on other types of contraception, especially regarding her varicose veins, she decided to continue the same contraceptive.